Holland family
Details of the Holland family living in the Grewelthorpe area.
Research started December 2020.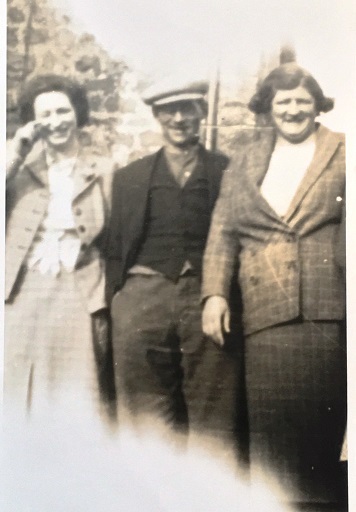 The Holland family.
The Holland family. Harry. Rose and their daughter Doreen.
They lived at Ilton Cottage which is now called Cedar Garth on Ilton Lane,
Many remember Harry with respect, he was one of the village roadmen, responsible for keeping the village neat and tidy, sweeping, cutting verges and clearing out the ditches.
Thanks to Richard Wilson from Kent for this photo. His Mother knew the Hollands during the war when she was evacuated to the village.
There are more photos which include Doreen Holland in the History section under Old Village photos.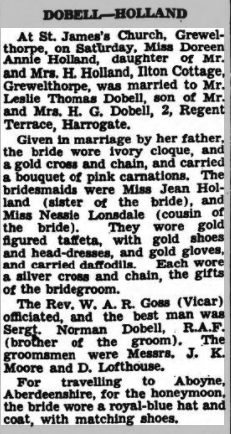 1946 wedding Of Doreen Holland.
DOREEN ANNIE HOLLAND Dau. of Harry & Rose. Married in 1946 to Leslie Thomas Dobell.
HARRY HOLLAND Born 26 Nov 1901. Died 1979. Son of Tom & Charlotte. Married to Rose. Lived Ilton Lane. Lengthman with WRCC.
JEAN T.HOLLAND Born 15 July 1928. Dau of Harry & Rose. Married Walter Myers in 1948.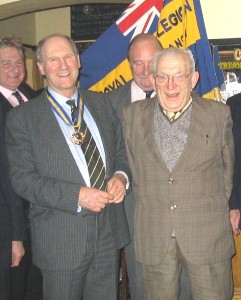 Walter Myers [on the right] at British Legion event. in 2005.


ROSE ISABELLA HOLLAND Born 15 Jan 1906. Died 1974. Wife of Harry.
Comment