Nest boxes at Hackfall.
Nest Boxes at Hackfall. by Charles Fletcher.
\n

\n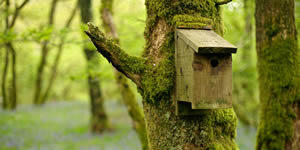 \n


\n\n
Regular visitors to Hackfall Wood may have noticed a strange bearded figure armed with stepladder and binoculars struggling around the wood in May or June checking nest boxes. There are currently 58 boxes erected at a height of two to three metres and it would take a sharp-eyed observer to spot more than half of them. They are usually checked four times a year from the first week in May when eggs are laid, to mid-June when the young leave the nest, and a full round is a gruelling trek taking over three hours.
\n\n
The boxes were originally erected in 1996 in order to encourage the small population of Pied Flycatchers to nest.
\n

\n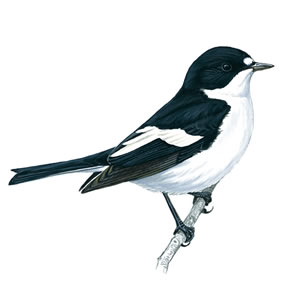 \n Unfortunately Pied Flycatcher numbers have dwindled and for the last four years there have been no breeding records at the site. Hackfall is near the south-eastern part of the range of these birds and it is possible that climatic change may be causing the population to move further north-west. The boxes have been far from empty however and in most years 60 to 70% are occupied, usually by Blue Tits or Great Tits, and in 2007, 20 pairs of Blue Tits and 20 pairs of Great Tits laid eggs.
\n\n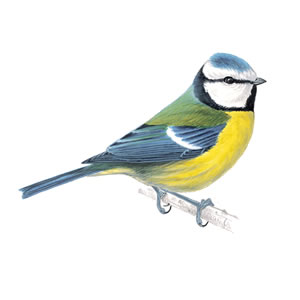 \n



\n\n The young suffered however in the wet summer as persistent rain meant that many caterpillars were washed from the trees and several broods failed. \n\n

\n\n
In recent years the boxes have been used by increasing numbers of Nuthatches. In 2007 two pairs of Nuthatches successfully raised 9 young. Boxes occupied by these beautiful birds can be recognised by the mud plastered under the lid and around the entrance hole.
\n\n
\n\n
Hackfall is home to all three of our native woodpeckers, although Lesser Spotted has become much rarer in the last few years. Great Spotted are by far the most common, and there are usually about three pairs nesting in the wood.
\n


\n
\n Several of the nest boxes show signs of damage from these birds as they try to gain access to the tasty youngsters inside. The boxes have metal plates around the entrance holes to try and prevent this, but the woodpeckers still try to gain access at times through the front of the box or under the lids.
\n\n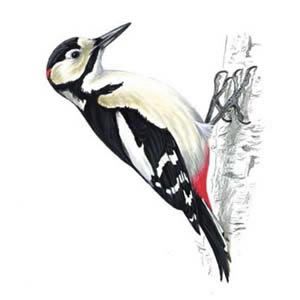 \n


\n\n
The boxes are not only home to birds.
\n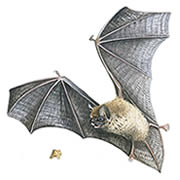 \n

\nPipistrelle bats are commonly found, with up to 10 at a time using them as a summer roost, particularly the boxes closest to the River Ure.
\n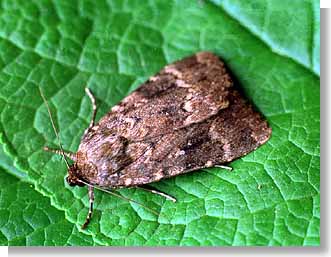 \n

\nSeveral species of moth use the boxes for shelter, especially the autumn-flying Svensson's Copper Underwing which can be found in good numbers.
\n\n Several boxes each year are used by tree wasps, and earwigs and several species of beetle are commonly found.\n\n
In the ten years that I have been monitoring the nest boxes the total occupancy has been impressive. The boxes were not checked in 2001 because of foot and mouth restrictions so these are the totals for the other 11 years.
\n\n
Blue Tit. 182 broods. 1637 eggs. 1130 young fledged.
\nGreat Tit. 157 broods. 1310 eggs. 872 young fledged.
\nMarsh Tit. 1 brood 8 eggs 8 young fledged.
\nPied Flycatcher. 14 broods 87eggs 37 young fledged.
\nNuthatch. 10 broods 68 eggs. 62 young fledged.
\n\n
If you have any interesting sightings of birds or other wildlife, please contact the site and we will pass your information on.
\n
\n\n