Village Hall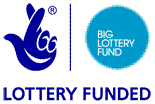 ---
Contacts:

Chairman Mark Exelby t. 07710 596889 e. xlb555@hotmail.com
Vice-Chairman Treasurer Edward Threapleton t. 01765 658744 e. threaps62@gmail.com
Secretary Edward Threapleton t. 01765 658744 e. threaps62@gmail.com
Directors
Mike Johnson t. 658990 e. mijon@talk21.com
Reverend Pat Malham patriciamalham@gmail.com
Susan Rizos t. 658200 e. susan.rizos@btinternet.com
Julie Stead-Connor t. 658814 e. julie@stead-connor.co.uk
Judith O'Shaughnessy t. judyosh@hotmail.com
Keep Me Informed
Always know what is going on at the hall by joining our regular on-line newsletter.
and we'll add you to our e-newsletter list.
Introduction
Set up to provide a facility by the community for the community. Space to stretch the body and mind, to meet up with friends and socialise. The transformation of this much loved but unused building, into a magnificent village hall will only be worthwhile and sustainable if we love it and use it. To get us started we have organised a whole range of events, but we need you to tell us what you would want to see on a regular basis.
Facilities The following are available for hire. We are fully licensed for alcohol, cinema, music and theatrical performances.£6.50 per hour community£8.50 per hour business £25.00 for alcohol license
Meeting Room Fully equipped meeting room with seating for 8 with boardroom table, whiteboard and projector.
Kitchen The kitchen has been fitted out with industrial standard stainless steel units, suitable for full catering services and pop-up restaurants.
Vaulted Hall The inspiring space will provide a perfect setting for all manner of parties, theatre, productions, exhibitions.
For all bookings please or phone Susan Rizos on 01765 658200
Grewelthorpe Mult-terrain Race
This takes place on the first Sunday of October every year. See the GMTR website for more details https://gmtr.co.uk.
Daily Events
Hackfall Cafe Open Daily – Our community cafe is run by volunteers and offers home baked food, tea and proper coffee for your enjoyment and toys and games for children and a relaxing place to socialise. Great place to enjoy a cuppa after a walk in Hackfall Woods.
Opening Hours – Monday, Wednesday and Friday 10:00am-2:00pm. Tuesday and Thursday 12:00-2:00pm Saturday and Sunday 11:00am – 4:00pm.
Book Exchange Visit our book and DVD exchange situated in the cafe. Nominal charge of £1 per exchange.
Defibrillator A defibrillator has now been installed at the Village Hall. This defibrillator has been registered with the YAS and if you have need to telephone 999 regarding a suspected heart attack they will be able to tell you the cabinet lock code and how to use the defibrillator. If you live in the village the operator will know you are close to it but outlying properties may need to explain there is a defibrillator at Grewelthorpe Village Hall, HG4 3BU. No training is required. Funding for the defibrillator has been provided by Grewelthorpe Parish Council and Harrogate Borough Council.
Audio Visual Exhibition Space
Grewelthorpe Village Hall is now holding regular art, photography and other exhibitions. Artwork is available for sale, both in the main hall and cafe area during cafe opening hours. Anyone interested in holding an exhibition please contact
---
Volunteers Needed
If you would like to volunteer to help this charity please email us
---
Vital ServicesFoot Health Practitioner – Mobile Foot Clinic – Anna Smith will be visiting the Village Hall – to make an appointment call on 01765 690830 or mobile 07535488465 or

---
Social Events
Tickets for all events are available for sale in the Hackfall Cafe at the Village Hall.
Leisure Events
Moo Music
Monday mornings – songs for the under 5's. See What's On for more details.
Pilates Classes Tuesday mornings 9:15am Grewelthorpe Village Hall. See What's On for more details.
Move Well Sessions Tuesday 10:30am Se What's on for more Details.
Mini-Boffins Tuesday afternoons Science for the under 5's
Circuit Training Friday nights 6:45pm Grewelthorpe Village Hall. This class is taught by Stuart Clarke, an experienced instructor and personal trainer with Set the Tone Fitness.
Yoga Instructor Sarah Drew Thursdays at 1:30pm – 3:00pm. An introduction into aspects of Yoga. Yoga practice can help flex your body, calm your mind and inspire your life. These classes are for people with experience plus beginners also welcome. For further details contact teacher, Sarah Drew on 01423 711350 or
History Group – The group meets twice a year for six-week sessions, during which a specific topic is considered. The sessions are led by Profesor Barry Robson, who is known for his informal and participative style! The group is open to everybody. New for 2019 – Britain in the Post War World 1945 to 2015. Starts Monday 25th February through to Monday 1st April, 7pm – 9pm. £25 per person, inc self-service hot drink. Wine available by the glass. Bookings to Martin Glynn on 01765 650149 or .
What do you want to do in the Village Hall? We are arranging many activities, training courses and events in and around the village hall.
If you have any suggestions of activities, training or events you would like to see or you would like to organise then please
Articles of AssociationArticles of Association and the Memorandum of Association for the new Village hall have been finalised.
You can download them in .pdf format here:"Articles of Association":http://www.grewelthorpe.org.uk/files/Articles.pdf 309kb"Memorandum of Association":http://www.grewelthorpe.org.uk/files/Memorandum.pdf 261kb